I let the day goes as it has to. My priority is the couple enjoy their wedding day, fully. I do reportage style pictures, candid moments.
I'm usually arriving while the bride is getting ready, at least 1h before the bride is leaving to go to the ceremony, to chase the best moments and all the details of your wedding day (wedding rings, wedding dress, wedding shoes).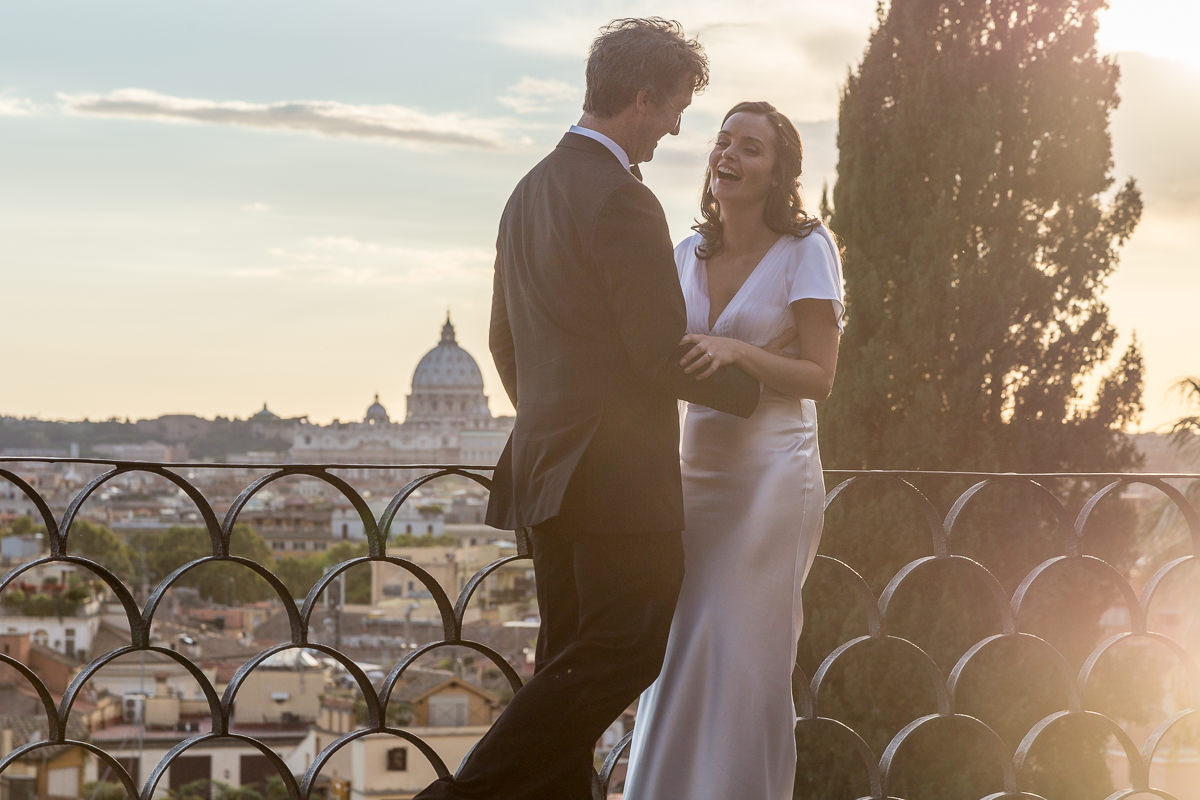 If getting the photos that you want - and I sincerely wish to create - takes the entire day at the wedding, that's just a minute part of my talent, skill and expertise.

Peace of mind, fabulous images. I'll chase the most emotional moments of the day to create perfect (for you) images and perfect (for you) experience working with me.
If and when you'll be happy to proceed and confirm the booking, I'll ask you a deposit of 30% and usually the balance is due one week before the wedding day, via PayPal or credit card too, as you're more comfortable with.
Do you shoot "posed" pictures?
Our style is "reportage" style that's why we will take posed pictures only "on demand", we respect your time and we won't ask you to follow our guidelines but we'll leave the event follow his natural course, will be our priority to chase all the best moments.
Can I have all the RAW original pictures/footage?
I'm sorry, we can't. As a photographer, everything I put out into the world, should be a representation of my style and my brand. If I would release raw files there will always be the chance that they will get posted as is, or edited in a manner I wouldn't. That kind of inconsistency can be damaging to our brand and can cost us future business. Moreover the RAW files are the only proof only I did the shooting.
What will I get?
We chase and capture all the most emotional moments during your wedding, then we will select and edit all the photos, one by one (contrast/shadows/highlights) but we do NOT use filters, photoshop, airbrush, clone for retouching or something like that, as "wedding reportage" and in few cases "wedding photojournalism" is what we do, it's focused just on capture and tell the story of what did happen during the day, with discretion.
It is completely different from fashion or commercial photography, where they re-create all with Photoshop and post-production filters, despite that if you're happy and you'll ask us for slight modifications, they are allowed of course.
When will I get it?
Delivery times may vary depending on the time of year and Giuliano's workload. Each wedding photo service takes us approx. 1 week to be edited and each wedding film takes us approx. 2 weeks to produce. The exact timeframe is relative to the number of commissions we accept, what time of year your wedding occurs and where we sit with our editing schedule when your wedding is filmed. All of these elements are impossible to gauge with exact precision which is why we cannot guarantee exact delivery dates.
I guess I don't need a videographer, should I really hire a videographer too?
You have dreamt about it for a lifetime, planned it for months, and then - it's over in a day. A wedding videographer spends the day with you, chasing and capturing every emotional moment, this usually includes beautiful images of you getting ready with your friends and family, your ceremony, and then your reception.
Can we pick our own music for the video?
We welcome your song choices and will make every effort to incorporate your requests into your film. If you don't have specific songs in mind, we can suggest music based on your preferred genre.
If you want a Rihanna song for your highlight film you'd need to pay for the rights so I could legally post it online and it would costs a few thousand dollars. These days any legitimate videographer purchases music for online use through legal royalty-free sites where the pricing is affordable.
You don't need that right.. do you?
The truth is only video can capture, in motion and live original live sound, voices and music every detail: the vows, your laughter, the speeches, the music and every hug and beautiful moments of love. Actually NOT capturing the wedding is the biggest regret expressed by brides, grooms and family members all over the world.
How long will be my wedding video?
The average of the video duration is 15-20 min for a normal wedding day, the "trailer" duration will be approximately 3min and it will be different from time to time, it will be based on our editor's experience.
Slight modifications of the photo/video are allowed?
Yes, despite we do reportage style photography and despite we do always request you which songs to use on your wedding video (and we always do our best to use them) slight modifications are allowed.. of course hours or days of work for post processing would have a cost to add to the final service .
Are you entitled to a discount?
We do some special offers or discounts sometimes to couples whom didn't expected it, it may happen for example that a couple invites us for the third or fourth time. Obviously, I value repeat customers who develop a preference for a long-term relationship with me, which is worth a #RepeatBusiness discount. There are some couples who order large quantities of our books, I appreciate that our message is distributed into the hands of many people so that scenario is worth a #BookOrders discount.
There is also value for us in being able to pick a topic of my own choosing and to experiment with unconventional ideas and formats in my presentations so couples who give us the freedom to do whatever we want are entitled to an #Experimentation discount. The best discounts apply to discourage bureaucracy, which reduces my fee when clients don't ask me for contracts, tax records, travel receipts, bank statements, procurement forms, visa forms, birth certificates, etc. This #NoBureaucracy discount is basically a reward for good behavior :)
Destination Weddings
Our company was founded on our love and adventure. So, YES we travel. Of course! We regularly accept destination wedding commissions. Along with any film commission, we simply require airfare, transportation and hotel. Most of the clients who have hired us for destination weddings are able to use points/frequent flier miles to bring us to their wedding. This often helps offset costs. Moreover if your wedding it's in our Bucket list :)